El Médano Wind Forecast
velocidad del viento en nudos | wind speed in knots | Windgeschwindigkeit in Knoten
click for:
Explicación de la previsión del viento | Wind forecast explanation | Erklärung der Windvorhersage
Have a look to the last issue: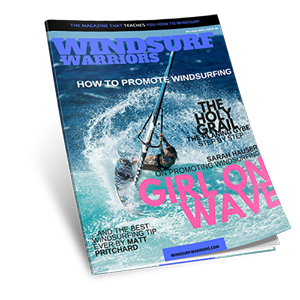 Estamos empezando a pensar que la previsión de viento esta amañada por defecto. Parece que está programada para mostrar siempre una caída de nuestro viento espectacular de noreste en el octavo o décimo día.
Pero afortunadamente esta interrupción es movida para atrás cada vez un día más cada día que pasa. Estupendo! No les viene tan bien para todos aquellos que quieren reservar un coche para llevar a la familia de excursión por la isla sin tener que temer perderse un día de viento encantador que caracteriza El Médano. Lo mismo se puede decir de los que vienen de un trabajo de oficina que buscan la oportunidad para curarse las manos llenas de llagas. Pero bueno, como bien dicen: que todos los problemas fueran esos.
Así que nos volvemos a preguntar si el agosto se despedirá con los sólo dos días de descanso e incluso terminar con viento fuerte para poder usar las velas y cometas pequeñas antes de que los niños tengan que volver al cole.
It is amazing how the assumption from our last post has been becoming a reality over the last couple of days. In two day stages the break in the wind kept being pushed further and further into the future after a couple of iterarions.
We have every reason to be happy. We see the relief in the eyes of all the end-of-season guests who manage to still have some great sessions despite the unfortunate forcasts of the previous week. With this our beloved island is back among the top destinations for the wind hunters. August again only had two days without wind which the beginners on our beach took advantage of to the fullest.
Now let's venture a glance at the month of September. We are still unsure if we will get the chance to get rid of the sand on the carpets in front of our centre. It still looks like we are going to have a decent amount of days with plenty of wind. And again we seem to see a confirmation of our suspicion that the algorythm that works out the forcast inserts a lull at the end of the week just to keep us guessing.
Es ist verblüffend, wie sich die Unterstellung aus unserem letzten Eintrag in den vergangenen Tagen immer wieder bestätigt hat: stets rückte – mit Unterbrechung von zwei Tagen – die Aussetzer-Zeit nach vier Rechengängen einen oder zwei Tage weiter in die Ferne.
Uns soll es freuen, sehen wir doch auch in den Gesichtern der Nachsaison-Gäste das glückliche Strahlen nach schönen Sessions auf dem Wasser. Damit wird also Tante Riffa wieder enorm steigen auf der Skala empfehlenswerter Ziele für Windhunger. Es waren im August erneut nur zwei windarme Tage. Und überdies konnten sich darüber die Einsteiger tierisch freuen.
Nun lässt uns der Blick in den September einige Zweifel aufkommen, ob wir endlich mal den Sand vor unseren Containern beseitigen können. Noch immer werden auch auf weite Sicht viele Tage mit brauchbarem Wind errechnet. Und unser Eindruck von einem System im Algorithmus der Rechenprogramme mit Kunstpause nach einer Woche scheint erneut bestätigt.