El Médano Wind Forecast
velocidad del viento en nudos | wind speed in knots | Windgeschwindigkeit in Knoten
click for:
Explicación de la previsión del viento | Wind forecast explanation | Erklärung der Windvorhersage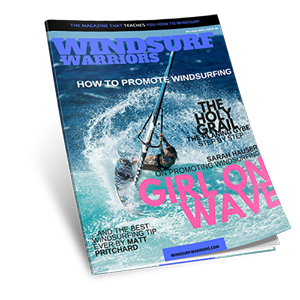 Estamos empezando a pensar que la previsión de viento esta amañada por defecto. Parece que está programada para mostrar siempre una caída de nuestro viento espectacular de noreste en el octavo o décimo día.
Pero afortunadamente esta interrupción es movida para atrás cada vez un día más cada día que pasa. Estupendo! No les viene tan bien para todos aquellos que quieren reservar un coche para llevar a la familia de excursión por la isla sin tener que temer perderse un día de viento encantador que caracteriza El Médano. Lo mismo se puede decir de los que vienen de un trabajo de oficina que buscan la oportunidad para curarse las manos llenas de llagas. Pero bueno, como bien dicen: que todos los problemas fueran esos.
Así que nos volvemos a preguntar si el agosto se despedirá con los sólo dos días de descanso e incluso terminar con viento fuerte para poder usar las velas y cometas pequeñas antes de que los niños tengan que volver al cole.
By now we are starting to think that the break in the wind forcast is a default setting. For a short while the long term forcast was always showing the beautiful streak of north-east wind interrupted by a lull on the eighth or tenth day from the current date.
Luckily though, this break kept being pushed further back. Pretty much by one day each new day. Nice! Not that great for all of those that are trying to find a to take the family sightseeing and have reserved the rental car specifically for that day without having to fear missing out on a fun session on the water. The same goes for all the office workers who are looking for a chance to cure their holiday blisters. But as they say: it could be worse.
So we ask ourselves again if August will only have two days to catch our breath and maybe the month even goes out with a bang. It would indeed be nice if we could put the small sails and kites to use one last time before the kids have to go back to school.
Inzwischen darf man der Verschiebung von Aussetzer-Tagen schon System unterstellen. Für eine kurze Zeit weisen die Langzeit-Vorhersagen stets eine mehr oder weniger lange Unterbrechung "unseres" (des NO-) Windes aus. In der Regel zwischen dem achten und zehnten Tag ab aktuellem Zeitpunkt.
Doch stets rückt diese Lücke immer weiter in die Ferne. Praktisch jeden Tag um einen Tag. Beruhigend. Ärgerlich allerdings für die Ausflugs-Planer, die ihren für diesen Tag gebuchten Mietwagen dann doch lieber stehen lassen. Und für die "Bürotäter", die keine Pause zum Erholen der geschundenen Hände finden können. Aber wie sagt man so schön?: es gibt Schlimmeres.
Nun stellt sich erneut die Frage, ob auch der August mit nur zwei Ausfall-Tagen zu Ende gehen wird. Und sich vielleicht sogar mit ein paar Hammer-Tagen verabschiedet. Wäre schön, wenn die kleinen Tücher noch mal gewaschen würden 😉